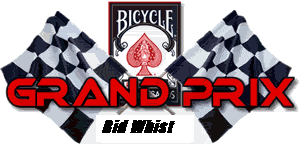 Sam & Troy
WIN NATIONAL CHAMPIONSHIP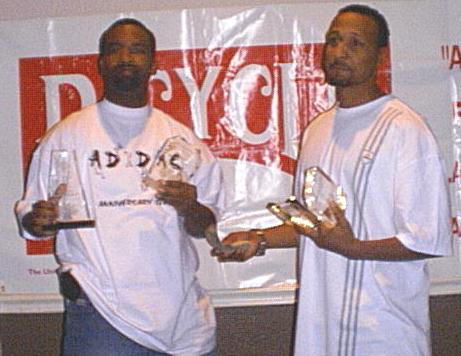 2003 Bicycle Grand Prix
Bid Whist Tour
National Champions & Players Of the Year
Sam Wilson & Troy Briscoe two DC Area Players, won the 2003 Bicycle Grand Prix Bid Whist Tour National Championship, which was held in Las Vegas on October 18, 2003. This fine team also took the Players Of The Year honors by earning the most points through the 2003 Grand Prix Season.
Congratulations to Sam & Troy
2003 Bid Whist National Champions.
---
Final National Rankings Of 2003
www.sharksinc.com/grandprix/players.html
---

Click Here To See The Bid Whist Videos Of The 2003 Grand Prix Tour